Free download. Book file PDF easily for everyone and every device. You can download and read online Every Single One (flap series Book 3) file PDF Book only if you are registered here. And also you can download or read online all Book PDF file that related with Every Single One (flap series Book 3) book. Happy reading Every Single One (flap series Book 3) Bookeveryone. Download file Free Book PDF Every Single One (flap series Book 3) at Complete PDF Library. This Book have some digital formats such us :paperbook, ebook, kindle, epub, fb2 and another formats. Here is The CompletePDF Book Library. It's free to register here to get Book file PDF Every Single One (flap series Book 3) Pocket Guide.
Backmatter details each exotic species, for when they want to learn more. Beautiful Birds Written and illustrated by Jean Roussen and Emmanuelle Walker, Nobrow When tots are ready to take a break from the action, this eye-popping collection of exotic birds provides them with many minutes of deeply enriching quiet time. Jump, Leap, Count Sheep! Baby Animals Playing Written and photographed by Suzi Eszterhas, Owlkids Books Up-close pictures of frolicking cubs and calves by an award-winning photographer are irresistible, and let children talk about the ways in which play is the same—or different—from one species to another.
Grains of Sand Written and illustrated by Sibylle Delacroix, Owlkids Books Every child dreams of making summer vacation last forever and this clever book shows them how by using a handful of sand and their imaginations. Firefly July Selected by Paul B. Janeczko and illustrated by Melissa Sweet, Candlewick Press Now available in paperback, these short poems about the seasons encourage children to sit still and savor—as much for the sounds of just-right words strung together as for the rich illustrations. Where the Sidewalk Ends Written and illustrated by Shel Silverstein, HarperCollins Even the tiniest children continue to be dazzled and delighted by the fanciful poems and hilarious sketches by the master of silliness—44 years after the work was first published.
We've sent an email with instructions to create a new password. Your existing password has not been changed. You have activated your account, please feel free to browse our exclusive contests, videos and content. Sorry we could not verify that email address. Enter your email below and we'll send you another email. Create a new password. Thank you for signing up! An error has occurred while trying to update your details. You may have created a profile with another Rogers Media brand that can be used to log into this site.
Sign in to complete account merge. Your password has been changed. But then things start to go missing from the stables and Alice and Secret must work together to catch a thief… Age: The hit series for pre-schoolers — over 3 million copies sold — is relaunching with a fresh new look! Now on easy-to-use white board! Now in board book! A starry, beautifully illustrated collection of favourite lullabies, rhymes and poems perfect for sharing at bedtime — with a sprinkling of silver foil on every page!
A tender and heart-warming story about friendship and belonging that is perfect for sharing on a frosty evening. One small boy wishes he had a Best Friend. And when he discovers a message written on a little paper boat, he finds that the perfect friend is sometimes the unlikeliest of all. A wonderfully moving tale about the importance of being true to yourself, with magical illustrations from Briony May Smith. A little girl dreams of being a star, but, somehow, her big sister always seems to shine brighter. For her grandad she is a star and, as they gaze up at the night sky, he tells her a story that helps her find her own special way to shine.
But The Dark soon reminds Rabbit of all the good things that he does. What about all the nocturnal animals, he asks. Los Angeles, USA Following on from The Velveteen Rabbit, published to great acclaim in , this beautiful Nosy Crow Classic will bring an old favourite to a new generation. But will the Darlings choose to stay in Neverland or return to London to grow up like normal children?
This richly illustrated, clothbound collection of nature poems will inspire and delight all year round. Featuring eight stand-up dolls, 40 different costumes with shoes, hats and headdresses, and a page full of sticker accessories! Press out the mother and daughter dolls, then pick which beautiful traditional costume to dress them in, using the easy fold-down tabs, before adding a hat or headdress and sticking on some accessories.
From fabulous flamenco dresses to colourful kimonos, there are so many different costumes and cultures to discover. Make your own 3D Halloween decorations with this innovative activity board book with fantastic play value! With stunning artwork from hugely talented Joey Chou, these simple die-cut shapes include witches, ghosts and a whole host of Halloween characters.
They are easy to press out and slot together to create an eye-catching seasonal display.
36 best books for toddlers
The book also includes 10 pages of frightfully fun activities, including songs, recipes, and plenty of things to make and do to keep little ones busy for hours during the spooky season! See the full series p. And her Bottom is not going to perform itself. How will she escape witch school THIS time? Max is ready to solve another case!
The exciting second instalment in the middle-grade mystery series with plenty of fun and drama with a vintage crime feel. Rehearsals start well, but soon some ghostly goings-on and talk of a family curse have the actors in a panic. Never fear — Max the detective cat is on the case, and his whiskers are prickling with suspicion that these strange events have more to do with jewels than ghouls… Also available p. Soon Denzel is immersed literally in an adventure involving a shark, a massive gorilla and lots and lots of evil ghosts.
Each page is bursting with imaginative details. The first instalment of a gripping fantasy quartet from the prize-winning author of Tribute and Castle of Shadows. Child of Air, Water, Earth or Fire: But for Storm, daughter of a father murdered by Water and a warrior mother claimed by Earth, there will be no easy destiny. The Elementals bestow her with a great and terrible gift. Storm has powers that no one, not even the island Elders, can understand. And when the Drowned Ones — a savage band of pirates who roam the seas on floating towns — attack her island, will her powers help her to save the people she loves, or is her fate to betray everything she holds dear?
Soon Storm faces a decision which will change her life — and that of everyone who lives on her island — forever. A special gift title in this bestselling, award-winning series for babies and toddlers. Scandi cool combines with a brilliant novelty to make a future classic. Adorable new Christmas title in this series of bright cloth books for babies combining colourful illustrations, simple words and crinkly, tactile pages.
A delightful gift package which works as a lift-the-flap concertina book and a wall frieze AND a play scene — from the award-winning Felt Flaps illustrator Ingela P Arrhenius. Open each page to see the shop fronts, then lift the flaps to peek inside the shop and the rooms above. And who has splashed himself with a hose? A perfect book to share with very little ones.
Great value gift package! Beautiful book-and-blocks pack presented in a chunky card box with a handle! Includes a small board book edition of The Big Balloon and nine picture blocks. This festive picture book includes a foiled front cover, making it an extra special gift for little ones.
Soon, Pip starts to feel very ill indeed. Can you guess why? With eye-catching foil on every spread, this heartwarming winter tale of friendship and generosity is the perfect Christmas gift. Fox loves to play, but his friends are worried about him. Each animal knows just what Fox should do, if only he would listen to them. When winter finally comes, Fox finds himself cold, hungry and all alone. Can a Christmas wish help him set things right? Sammy longs to fly with Santa on his sleigh, but when he accidentally causes mayhem in the workshop, it looks like he has lost his chance.
That is until, snoozing in a box, Sammy finds himself wrapped up as a Christmas parcel and bundled onto the sleigh with the other presents. How will Sammy escape? And how will he save the presents from two rotten robbers with plans to steal them all away? One frosty evening, a week before Christmas, Little Robin washes and irons seven warm vests for the chilly nights to come.
But, as the days go by, he meets many friends who are shivering in the cold, and kindly offers them his vests to wear. By the time Christmas Eve arrives, however, there are no vests left and Little Robin finds himself all alone and cold! That is, until a special someone arrives to reward his kindness. It smelled so good — oh me, oh my! But, dear oh dear, I have to say That pie was stolen clean away. Will they ever learn their lesson. Make your own 3D festive decorations with this innovative activity board book with fantastic play value!
With over 20 unique and colourful designs, the press-out pieces can be simply slotted together to create bright and cheerful decorations. Each book also includes ten additional pages of festive activities, including songs, recipes and craft ideas. Take an inspirational month-by-month journey through the seasons with this beautiful gift book.
Beautifully illustrated by Elly Jahnz and written by nature-lover and wild swimmer Anna Wilson, this fantastic, fully illustrated guide to the year includes nature spotter guides, indoor and outdoor craft and activity ideas, seasonal recipes and celebrations of religious festivals and special days such as the 50th anniversary of the first moon landing. This gorgeous almanac will encourage young readers to connect with nature and the world around them.
Alice can hardly believe that she and Secret have been invited to compete for a chance to show jump at the famous Olympia Christmas Horse Show! Will Alice find a way to lead naughty, talented, amazing Secret as far as she dreams they can go? A gripping thriller, perfect for pre-teens, that will have young readers hooked.
Sara hates Ben with a passion. So what if the poor little rich boy has run away? But as time passes and Ben shows no sign of coming back, Sara starts to wonder if something more sinister has happened to him…. The start of a beautifully illustrated, sparkly fantasy quartet full of magic, adventure and cute animals. The evil Shadow Witch wants to steal the Everchanging Lights right out of the sky! The Snow Sisters will need all their magic to stop her turning their home, the beautiful, icy island of Nordovia, dark forever.
B-format paperback Cover Illustrator Location: East Sussex Inside Illustrator Location: Find out what reading level our books are using the key below from Lilac lowest to Dark Red highest band.
Dog man book series review all 4 books!
For the first time in this catalogue, we are including book band colours for many of our books. Lisa Jones and Edward Underwood ill. Combining colourful pictures, simple words and tactile pages, these charming little books are perfect for babies from birth. Includes a velcro buggy handle and presented in a sturdy box with crinkly pages. Follow the vehicle on its journey! With a peekaboo die-cut on every page and rhyming text, children will enjoy saying what they can spy in every scene! Felt Flaps series Bestselling and award-winning hide-and-seek board book series with a felt flap on every spread — and a surprise mirror reveal on the final page!
Full of lots of friendly faces and familiar shops to spot, this giant lift-the-flap concertina book features an engaging text and vibrant artwork from Ingela P Arrhenius. Little readers will love helping Lois search for her friend Bob in this series of engaging, lift-the-flap board books. Aimed at the very young, each book features six real-life sounds that bring every picture to life. Designed for children who are just starting to talk, this series of fun lift-the-flap board books feature animals to spot, name and mimic.
These bright and sturdy little board books are a gentle introduction to letter sounds and the alphabet sequence. The hit series for toddlers with over 3 million copies sold! Rich in visual detail and featuring chunky sliders to push and pull, these robust board books inspire imaginative play. A lavish, large-format casebound book with robust mechanisms and flaps to lift — perfect for toddlers who love to play at being builders! This sing-along slider board book series is the ideal introduction to music for little ones!
Includes a QR code with a vocal and instrumental version of the nursery rhyme. Each chunky board book in this new series has a friendly, rhyming tale and a big sound button — and an on-and-off function! A series of high quality, robust touch-and-feel board books featuring bright art, rhyming text, a tactile feature on every spread and mirror on the final page. With sturdy board sliders to pull, cute characters and engaging stories, this series of chunky little peekaboo books is perfect for engaging the very young.
Perfect for preschoolers, this series of rhyming flip-flap books has sturdy split pages, spiral binding and over crazy creatures to create! Friendly farmyard tales from Axel Scheffler with a big sound button to press — and an on-and-off function! The funny, rhyming story of an intrepid little warthog who sets off on an ill-advised solo adventure. Featuring flaps, pull-outs and a die-cut cover, this inspiring book celebrates the creative possibilities and limitless joy of the simple cardboard box.
With stylish, engaging illustrations and large flaps to lift, this is an imaginative introduction to ancient Egypt. Published in collaboration with the British Museum. Over 2 million copies sold worldwide! This rhyming tale is packed with vehicle and animal noises for little ones to join in with. Featuring amazing objects from the British Museum, this series of captivating board books encourages curious little ones to engage with early learning concepts. An exciting, new novelty board book series with cute gatefold flaps, die-cut holes and a surprise tactile ending. Baby and Me Emma Dodd Ideal for toddlers who enjoy playing mummies and babies, this interactive book has chunky pull-tabs and cosy touch-and-feel elements.
Would you rather sail past a ferocious piranha fish or a truly terrifying crocodile? Journey through the scary jungle in this engaging lift-the-flap adventure story. In one easy move, these bright, bold and ingeniously packaged books can be transformed into fabulous 3D playmats, with pop-up buildings, pieces to play with, and cut-out characters. A Walk in the Countryside series With a gentle narrative, lovable animals and lots of nature to spot and name, this series introduces numbers, letters, colours and opposites — and are a great way of bringing children closer to nature!
Published in collaboration with The National Trust. Marion Billet Spot-and-say fun for little ones! With fascinating detail on every spread and a simple, conversational narrative, these books are perfect for sharing. Witty, sumptuously illustrated retellings of fairy tale favourites which are based on our highly acclaimed, multi-award-winning apps. Digger Dog loves to dig in this brilliant read-aloud romp with a fantastic foldout surprise at the end. Baxter dreams of starring in a book of his own in this amusing celebration of the joy of reading. Perfect read-aloud rhyme and action-packed artwork full of comic detail make this series a picture book winner.
Co fo ver llo to w. Tracey Corderoy Joe Berger ill. The charming combination of a fun witchy granny, rhyming text and stylish illustrations make these books a bewitching brew for all little people who like a sprinkling of magic on their stories. This anteater is very hungry, but what on earth do anteaters eat?
A fantastically funny picture book with a host of lovable animal characters. Who knew a trip to the zoo would cause such a hullabaloo? We do not make a happy pair, a mouse and bear with just one chair. A bold, stylishly illustrated picture book about learning to share at playtime — features a die-cut cover. There are SO many things you can do with a stick! This is a joyful celebration of imagination and creative play. Packed with roaring, revving, racing dinosaurs, this series is perfect for the target toddler audience. What do weasels do all day? A highly original and laugh-out-loud picture book.
In a galaxy fairly far away a fearless crew of furry animals are on a quest to find The Lost Nuts of Legend! A spooky and hilarious tale featuring zombie ducks and ghost cows as well as Frankenhorse and Donkula! Starring a tidy troll and a loud loopy girl, this warm and witty tale celebrates our differences. With eye-catching foil on every spread, this seasonal story with a warm message is the perfect Christmas gift. HB 0 9 PB 0 3 Age: This lavishly illustrated series of collectible classics bring favourite tales to a new generation.
With a fold-out feature, this multi-layered book is destined to be a much-requested bedtime story. Winner of the Waterstones Book Prize ! A fantastic, interactive book for sharing. Rabbit does NOT want to go to bed. So he decides to kidnap The Dark and pop him in a biscuit tin! An inventive, entertaining story about how an imaginative rabbit outwits a wolf — with a glorious gatefold ending!
A lavishly illustrated collection of nature poems — one for every day of the year. An enchanting series, perfect for young children about to start school. HB 1 6 PB 1 3 Age: A touching tale about the difficulties of growing up, brought to life by beautifully soft artwork.
A little girl gazes up at the starry night sky wondering about her place in the world. Her grandad tells her a story — the story of how the universe began,and of how everything is connected: Real-life stories with real heart! Pip and Posy are the best of friends most of the time! HB 1 4 October Age: The perfect gift for a toddler: Each plush measures approximately 20cm in height, is machine washable and is suitable for all ages.
A heart-warming bedtime picture book all about the love between a parent and child. Help a little lost firefly find her way home in this interactive picture book with vibrant neon artwork throughout. In this interactive book filled with vibrant neon artwork, help Leon the chameleon find a place to fit in. Featuring splashes of spot UV throughout, this interactive picture book encourages readers to get involved.
A stylish interactive picture book with bright, shiny spot-UV balloons throughout and a surprise birthday ending. A vibrant celebration of dinosaurs in all shapes and sizes, this is sure to be a family favourite! This funny, rhyming tale about a hedgehog who loses his prickles is perfectly accompanied by bright, witty illustrations. A glorious pole-to-pole adventure around the world, full of comic detail and delightful characters. With stickers, press-out cards and activities on every page, these are great value and unique activity books.
Innovative activity board books with press-out pieces and activities for songs, recipes and things to make and do. Packed with facts about animals and their homes, these sticker books are perfect for young nature lovers. Is it a story book? Is it a doodle book? Press Out and Decorate series Create 3D decorations! Features 20 unique press-out designs with shimmering foil throughout. Gift Boxes to Colour and Make series 24 easy-to-assemble gift boxes with sparkling sticker labels — perfect for all ages to colour!
Innovative and original colouring book format includes 24 unique card and envelope designs, plus a sheet of colourful stickers. Features 13 animals and objects to create, beautiful art and nature poems — plus 50 sheets of origami paper! Read the haiku, enjoy the picture from the British Museum collection and then make the origami figure! Richly illustrated lift-the-flap books full of facts about nature. Fun and informative introductions to animal life cycles with a strong, clear narrative, friendly characters and fascinating facts.
HB 0 3 PB 0 0 Age: Hilarious split-page books featuring fascinating artefacts from the British Museum — over combinations! A gloriously illustrated, empowering book about 50 remarkable girls and women who changed the world. Find out how children live all around the world in this warm-hearted book with stylish artwork throughout.
An illustrated, fact-filled book about different habitats around the world. A hilarious and fascinating look at what life was life for a child in ancient Egypt with humorous illustrations throughout. Beautifully illustrated throughout, this classic annual guide connects readers with seasonal nature facts and activities. Are you ready to go wild on the river? The definitive guide to all things rivers, this book will teach you all you need to know, from skimming stones and catching a fish to building a raft and paddling in a kayak.
And this book has all the tips and facts you could possibly need, plus loads of room to write, doodle and stick stuff in. This book is published by Nosy Crow in collaboration with the National Trust nationaltrust.
36 best books for toddlers
This book is published by Nosy Crow in partnership with the National Trust www. Brimming with great activities and useful information, this is the essential guide for anyone setting off on a trip to the river. You will also learn exactly what NOT to do, from getting caught in a current to slipping down a waterfall.
Perfect for fans of Horrible Histories, this series combines comic writing, brilliant characters, exciting plotlines and lots of interesting facts. This quirkily comic series is packed with larger-than-life characters and all manner of disgusting delights! The Grunts are back. And there are others out there who want the POGI for themselves.
A laugh-out-loud series featuring ever-popular pugs! Shortlisted for the Laugh Out Loud Award ! This laugh-out-loud illustrated series captures the craziness of primary school, where your teacher might just be an alien and your head teacher is, without question, an ACTUAL vampire rat! PB 1 2 EB 1 9 February World Book Day !
PB 1 2 EB 1 9 Pack of Featuring three funny stories in each book and rib-tickling two-colour illustrations, this series is perfect for newly independent readers. Each book includes three hilarious read-aloud stories, all beautifully printed in two colour. Shifty and Sam picture book series p. Featuring three fabulously funny stories and two-colour illustrations, this series will bewitch newly independent readers.
This compelling novel combines science, adventure and real heart! This is a cosmic-scope novel about love, the universe and everything else. When Maisie wakes up on her birthday the house is empty and outside is nothing but darkness. A gripping mystery combining science and heart-warming adventure. A thrilling sequence of spine-tingling historical novels packed with period detail, page-turning intrigue and cinematic scope.
PB 0 4 EB 0 1 Age: Nominated for the Carnegie Medal! A memorable and moving tale about growing up, making friends and finding a home. A beautifully told story of unorthodox families, grief, adolescence and running. Full of heart, history and drama, a young boy brings a community together by saving the local cafe, and saves his family at the same time. An uplifting, gently funny story of a Welsh community coming together and happy endings in unexpected places. Funny, fast-paced adventures packed with villainous villains, gadgets galore and awesome illustrations.
A sparkling mix of circus performance, family saga and school story, written by the theatre critic for the Guardian. A world of dark powers and magic awaits in this series of dazzlingly imagined, quest-driven epics. Packed with action and atmosphere, this illustrated series will be adored by readers who love incredible animals, fantastical worlds and epic adventures. Ghosts, gadgets and secret organisations! This is a new series of funny and action-packed adventures from the brilliantly hilarious Barry Hutchison.
In an alternative 15th century, orphan Benjamin Blank battles monsters and discovers fantastic new lands with dragons and steampunk robots. The hollow eyes, the scratchy legs, the razor-sharp claws… Brilliant! Hilarious and true to life just about , this is a brilliant beginner-reader series. Gripping page-turning novels combining suspense, humour and friendship that are perfect for pre-teen readers.
Ella is the new girl at school and is trying to keep a terrible secret.
?
Il meccanico Landru (Italian Edition).
!
Nosy Crow Complete Catalogue by Nosy Crow - Issuu.
;
A gripping story of secrets, lies and friendship. A series of epic, inter-planetary adventures with piratical exploits, swash-buckling space beings and duels to the death. An exciting, actionpacked adventure series featuring female hero, Nat Walker, and full of high-tech gadgetry and fun. PB 0 8 EB 0 4. Brilliant storytelling and animal adventures that will make you laugh and cry, this is Dick King-Smith for a new generation.
36 best books for toddlers
Evie must fix the past so that nothing will break apart in the future. This is absorbing, brilliant period fiction. Her father works all day, every day, on the their falling-to-bits farm, and the four children are pretty much left to themselves. While her younger brother keeps an eye on the tractors and her sisters look after Jasper the enormous pet sheep, Hannah finds a rickety old hen house on the edge of the farm. But then the farm is threatened with demolition.
Who can she trust? And what will happen when her dad finds out? A funny, moving story from an exciting new author. This is the first instalment in a thrilling time-slip adventure series. Storm is bestowed with great and terrible powers in this first instalment of a gripping fantasy quartet. But Aria is not what she seems. A gripping, atmospheric thriller. PB 0 0 EB 0 7 Age: Four friends want to make the world a better place in this fabulous series from bestselling author Holly Webb.
The award-winning and bestselling series following the adventures of Luke, who misses out on superpowers because he needed a wee! Big on laughs but full of character and plot, this series is perfect for readers who like their comedy with a bit of heft. This is an action-packed, richly illustrated mystery series with a feline twist! Sparkly and beautiful with real adventures, these magical school stories are perfect for young readers.
Join Alice and her unruly pony, Secret, in this series of dramatic, exciting adventures which are perfect for pony-mad readers! As well as publishing books, we also make innovative and highly interactive apps for the iOS platform. Here is an overview of our apps. Sing Along With Me! Index of authors and illustrators Dong, Monique , Durrant, S. Hello from the Crow! Take a look through the complete catalogue for Nosy Crow's publication list. Illustrated by Esther Aarts Follow the vehicle on its journey in these bold board books with a peekaboo die-cut on every page!
The Netherlands Also available p. Oxfordshire Also available p. Berlin, Germany Stories Aloud p.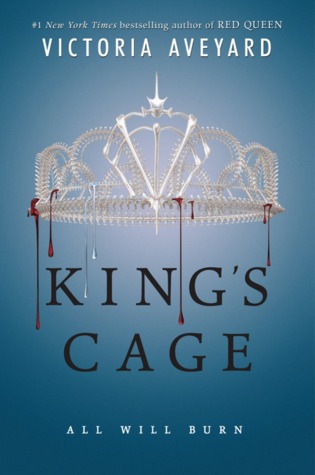 A Ride to Freedom August p. Dorset Palomino Pony series p. Illustrated by Sebastien Braun Perfect for children who are just starting to talk, this is the latest in the acclaimed lift-the-flap series with sales of over , copies! Gloucestershire Also available p. Coming in July ! This is the Way We Go to School p.
Nature Around the World p. Bristol Stories Aloud p. Cambridge Coming in July ! A Goat Called Willow p. Penzance 18 Also available p. Penzance Coming in October ! London Also available p. East Sussex A brilliant new title in this series of bright cloth books for babies combining colourful illustrations, simple words and crinkly, tactile pages. Illustrated by Ingela P Arrhenius With over , copies sold in the UK in its first year of publication, this stylish, interactive board book series continues!
Stockholm, Sweden 1 7 1 0 Coming soon! Mrs Bear Sep p. Kent Introducing Max the crime-busting cat! The Phantom Portrait p. The Super Sloth July p.
New series look coming September ! The Rabbit, the Dark and the Biscuit Tin p. Gloucestershire Happy Birthday to You! Illustrated by Nicola Slater MAY The lyrics and tune of Happy Birthday in a charming gift board book, including a sound button on every spread and a light-up birthday candle ending! Cheshire New series from Nicola Slater! Hello Farm and Hello Zoo p.
MAY New cased board book edition! London Coming October ! The Christmas Tree p. Limousin, France Also available p. New anniversary edition of Little Robin Red Vest p. Stories Aloud Also available p. A rollicking rhyming picture book about acceptance and belonging. Wiltshire Also available p. With animal stickers!
The Star Bracelet p. Northumberland 55 What Does an Anteater Eat? Glasgow, Scotland 56 Anteater is hungry, but he has completely forgotten what anteaters eat. JUNE Illustrated by Hannah Alice Packed with useful information about how to identify creatures whilst out and about, plus facts about life cycles, habitats and much, much more. Finland Also available p.
Edinburgh Also available p. Hertfordshire In this beautifully illustrated book, young children can learn all about what people in other countries eat, wear and play, and how they speak and celebrate. Derbyshire 60 See the full series p. Dorset 61 Sing Along With Me! Taiwan Also available p. Manchester Stories Aloud p. Cambridge Also available p. The Little Llama October p. London W ith possible combinations! New Zealand In this beautifully illustrated book, children can learn about 13 different habitats — gardens, hedgerows, heathlands, woodlands, highlands, wetlands, the coastline, freshwater, seas and oceans, savannahs, jungles and mountains — and how they can be protected.
Milton Keynes Beautiful reissues! Derbyshire See the full series p. Dorset A Pony Called Secret series p. Illustrated by Ingela P Arrhenius 1 4 1 1 With over , copies sold in the UK in its first year of publication, this stylish, interactive board book series continues! Illustrated by Benji Davies The hit series for pre-schoolers — over 3 million copies sold — is relaunching with a fresh new look! Sussex Stories Aloud p. Los Angeles, USA 84 p. Barrie Illustrated by Sarah Warbuton J. Bristol Also available p.
Stockholm, Sweden Also available p. ISBN 9 www. Paris, France PUS 1 5 e A Tiny Little Story Christmas Adorable new Christmas title in this series of bright cloth books for babies combining colourful illustrations, simple words and crinkly, tactile pages. OCTOBER Illustrated by Lisa Jones and Edward Underwood With bold images of faces and animals, high-contrast patterns, first words and the simplest of stories, these charming little cloth books are perfect for the tiniest of babies.
Stockholm, Sweden 96 Felt Flaps series p. London 98 Also available p. Limousin, France Stories Aloud p. A Pony Called Secret series p. Dorset Also available p.